Dr. Beasley's Carbon Glaze 8oz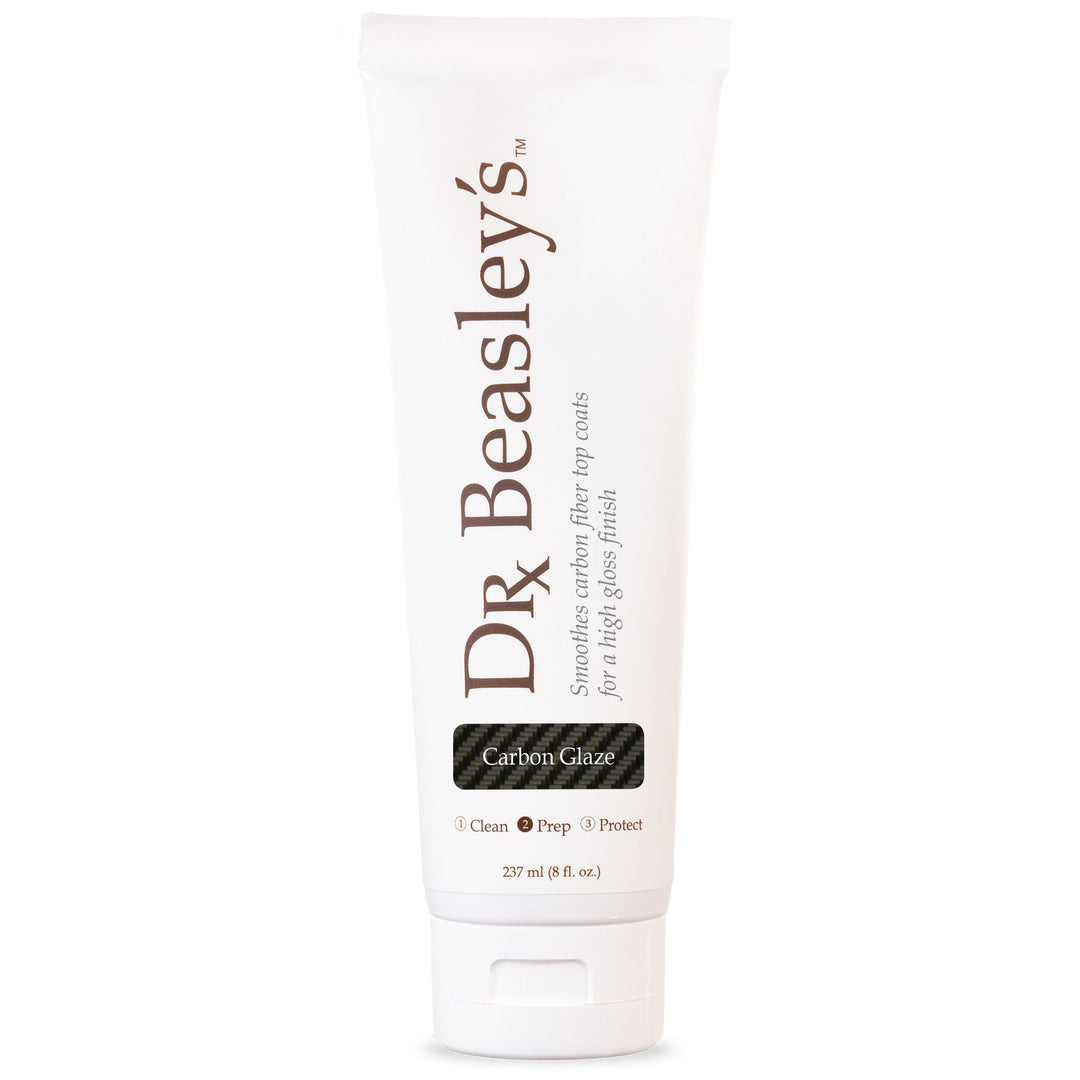 Dr. Beasley's Carbon Glaze 8oz
CARBON GLAZE restores carbon fiber gelcoat, removing micro-marring, fine scratches and haze from oxidation. Using precision abrasives, it corrects defects without damaging the gelcoat to achieve a perfect finish.

RESTORES CARBON FIBER Corrects carbon fiber gel coat to remove swirls, scratches and haze from oxidation

GENTLE, PRECISE CUT Utilizes precision abrasives to polish without damaging gelcoat

EXTREME GLOSS FORMULA Levels gelcoat evenly to produce high gloss finish with remarkable clarity

PREPS FOR NANOCOATING PROTECTION Correct surface with Carbon Glaze to prep for ceramic nanocoating protection after


Corrects Swirls & Scratches

Use Carbon Glaze to correct micro-marring, fine scratches, swirl marks and other surface defects to restore carbon fiber to a perfect finish.

Removes Haze From Oxidation

Cloudy, oxidized gelcoat is easily restored to perfect clarity with Carbon Glaze's haze-fighting abrasives.

Leaves High Gloss, Ultra Clear Finish

Carbon Glaze levels gelcoat to an even, defect-free finish, producing a gloss that's highly reflective and remarkably clear.

Precision Abrasive Formula Goes Gentle on Gelcoat

Formulated with gentle, precise abrasives to remove defects with no damage to the gelcoat in any way.

Prepares Carbon Fiber For Nanocoating Protection

Use Carbon Glaze to correct & prep dull carbon fiber to a pristine finish, then use a Dr. Beasley's ceramic nanocoating to protect against future deterioration.

Easy Machine Buff Application

Carbon Glaze is machine buff-only to get maximum shine with maximum efficiency. Just apply to a soft foam finishing pad and you're good to go!
How Does It Work?

When applied with a machine buffer and soft foam polishing pad, Carbon Glaze lightly polishes gelcoat to remove surface defects without cutting too deeply.

DIRECTIONS
Application Instructions

1. Apply Carbon Glaze to a soft foam polishing pad.
2. Buff surface evenly with machine buffer.
3. Remove residue with a clean microfiber towel and repeat if necessary.


Dr. Beasley's Suggests

For best results, protect carbon fiber afterward with Dr. Beasley's Formula 1201 or PlasmaCoat or Nano-Resin.
Do not apply in direct sunlight.
For machine buffer only. Do not apply by hand.
Before applying, test a small amount in an inconspicuous place to check compatibility with surface.