Colourlock Alcantara and Fabric Cleaner 250ml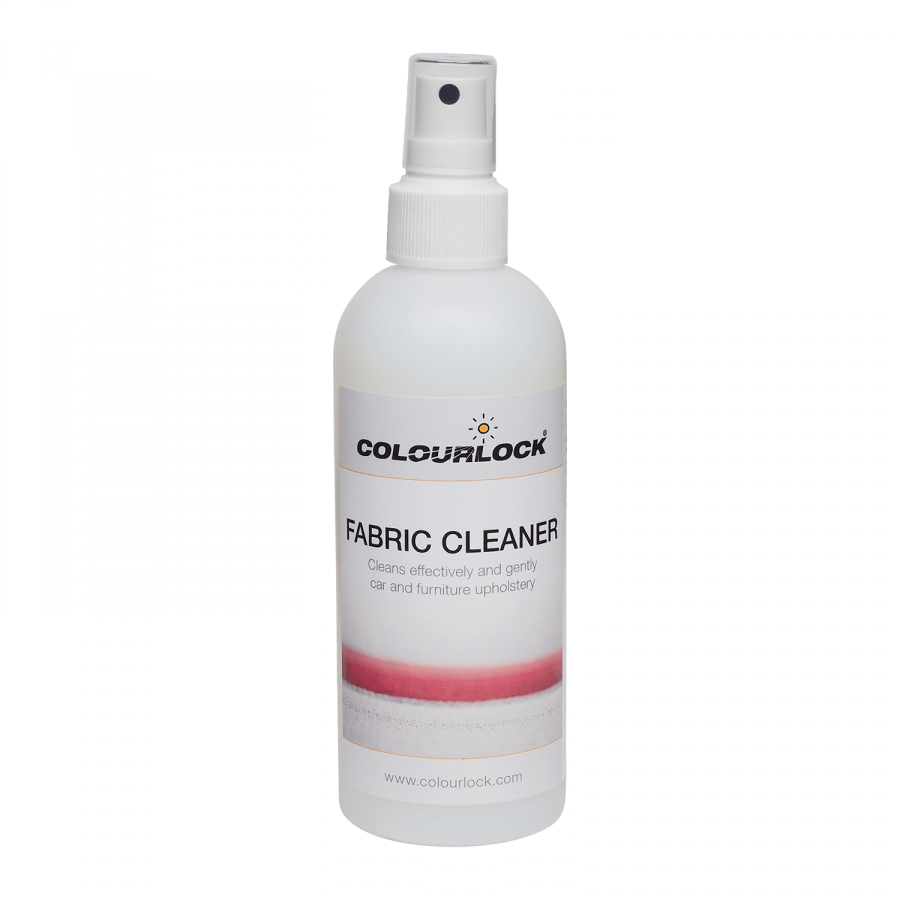 QUICK OVERVIEW
For the efficient and gentle cleaning of Alcantara, synthetics and natural fibres in upholstery and carpets. Also suitable for all types of synthetic fibre and natural fibre.

Amount: 250 ml COLOURLOCK Alcantara & Textile Cleaner foam dispenser. This is usually sufficient for a complete set of furniture or car interior.

Fabrics like Alcantara and Amaretta are ultra-microfibre materials (synthetic materials) which have a surface like suede.
These fabrics should be vacuumed at regular intervals and occasionally wiped with a damp cloth. COLOURLOCK Alcantara & Textile Cleaner
 is ideal for removing dirt and stains from Alcantara car and furniture upholstery.
Cleaning big surfaces: Wet the stained surface slightly with COLOURLOCK Alcantara & Textile Cleaner and immediately wipe gently with a terry cloth. Repeat as necessary.
Removing stains: Wet a sponge or a soft brush with some cleaner. Press the foam out of the sponge. Clean the stained area in a circular motion. Then wipe with a damp cloth. Don`t rub too hard or make it too wet. If stains prove difficult to remove, you are advised to consult a professional upholstery cleaner to avoid damaging the material.
Made in Germany.