Black Label Diamond Wheel Coating 4oz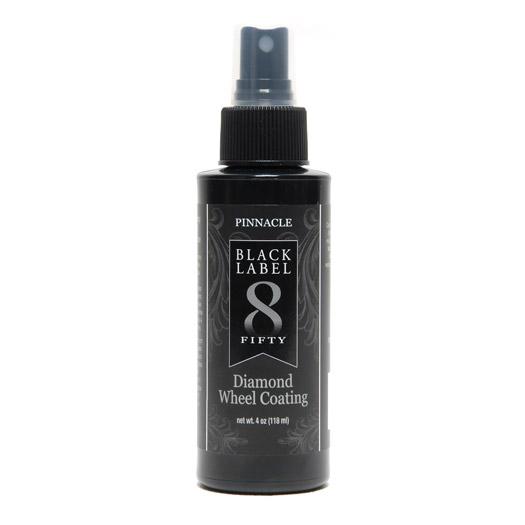 Pinnacle Black Label Diamond Wheel Coating blankets your wheels in a rock-hard barrier of protection that is impenetrable by ferrous brake-dust particles, road salt, tar or oil. Designed with brake-dust laden sports cars in mind, Diamond Wheel Coating and the layer of protection it creates makes laborious wheel cleaning a thing of the past. The super slick surface virtually eliminates brake-dust build up. Spray and wipe application lasts up to 18 months!
Black Label Diamond Wheel Coating is a nano-glass ceramic coating that was designed specifically for application on wheels.Formulated to withstand the extreme temperatures that wheels are exposed to, Diamond Wheel Coating shields your wheels against the damaging effects of ferrous (iron containing) brake-dust particles. A single 4 ounce bottle is enough to coat up to 100 wheels!