ArtDeShine Nano Graphene Coat NGC 50ml V3 (Certified Installers Only)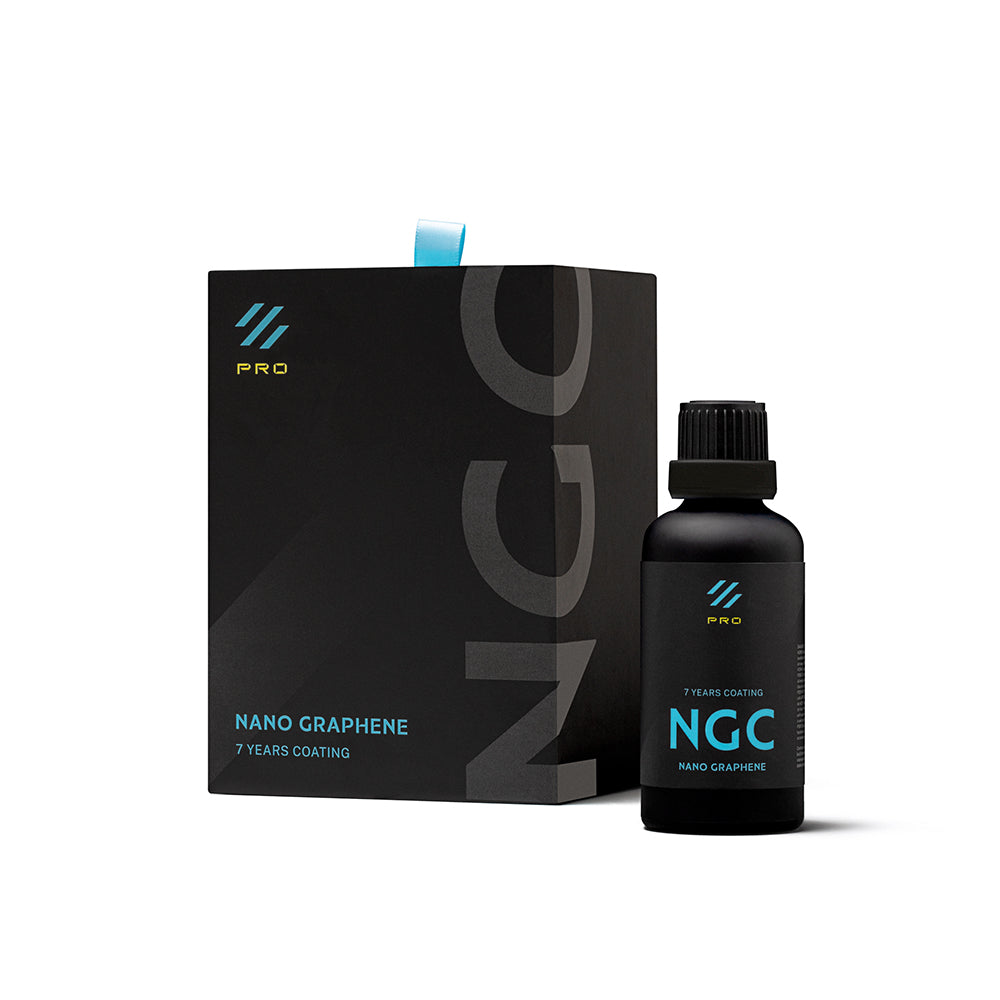 NANO GRAPHENE COATING V3 2022
The low thermal conductivity of Polydimethylsiloxane (PDMS) and corrosion resistance of reduced Graphene Oxide (rGO) will help to reduce chemical reactions of contaminants aggravated by heat and UV that can otherwise result in etching, water-spotting and staining.
Graphene is said to be a "miracle material" due to an abundance of beneficial properties.  While expensive to manufacture, there are alternative forms of it that
offers identical performance like reduced graphene oxide (rGO).  The compatibility of rGO and polymer matrixes allows us to offer you a revolutionary product that is Polydimethylsiloxane (PDMS) based with rGO added. Combining the functionality and benefits of both PDMS and rGO unprecedented in the automotive care industry, Artdeshine's Nano Graphene Coating provides you with a reliable and effective surface protection solution.
Combining the low thermal conductivity of PDMS and the ability of rGO to disperse heat quickly, the cooler surface reduces the effects of water etching, corrosion and harmful chemical reactions.
With polymer (PDMS) coatings already highly tensile, durable and flexible when absorbing daily wear and tear, the addition of rGO to a polymer matrix creates a composite material and reinforces these properties.
A smooth surface reduces friction, thus lowering the amount of force created by abrasive actions that can otherwise cause fine-lines and scratches. This results in significantly less damage caused during washing and drying.
Specifications:
Suitability: All paint types, matte plastics or trims, chrome, vinyl wraps, PPF.
Bonding Durability: 5 years / 350 washes, Normal conditions -20°C to +35°C, pH<12
5 years / 180 washes: extreme Conditions -40°C to +40°C, pH>12
Hydrophobic Durability: 2 years, 150 washes - pH neutral, 80 washes - pH >12
Chemical Resistance: 13>pH>3
Consumption: 3 ml/m2
Coating Thickness: 0,8 – 1.0 µm
Water Repellence: Contact angle 110-120°
Oil Repellence: Contact angle 85°
Curing Period:
Surface dry 24 hours or 4 hours
heat-assisted (50°C)
Full curing 7 days or 24hrs heat assisted (50°C)
Shelf Life:
2 years un-opened
6 months after opening
Includes: 1x 50ml NGC, 1x applicator, 1x NGC card

Instructions:

Shake well (important), apply enough products on the applicator to create a fine oily film.  Work in small 1x1 ft section if not wiping down with a damp towel.
Must be applied in a shaded cool area.
Must wipe off right away.
If the ambient temperature is too

 

hot

 

and streaking and shadowing start to occur, use a damp towel to lightly level the coating and remove streaks then buff with a dry towel.
Cures in 24 hours, layerable in 4~6 hours.