Adam's Graphene Detail Spray 16oz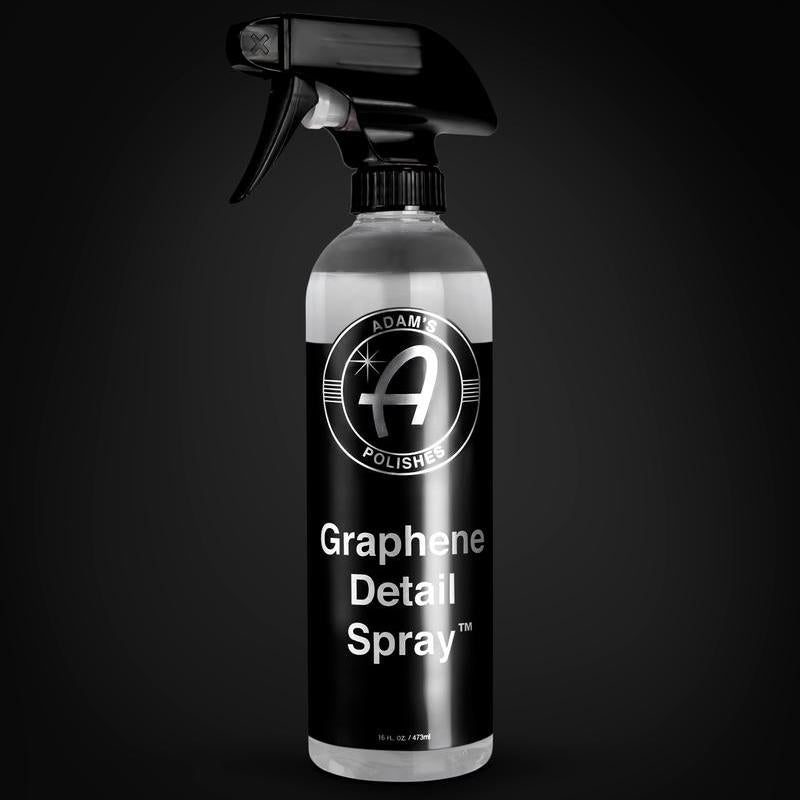 Adam's Graphene Detail Spray 16oz
Graphene Detail Spray™ is modelled after our most iconic and versatile product, Adam's Detail Spray! Simply spray and wipe for a streak-free, brilliant finish which now also provides additional slickness, gloss, depth of colour and relentless water beading all its own.
Due to the unique nature of graphene-oxide, we are able to formulate the same resins contained in our Graphene Ceramic Coating™ and Graphene Ceramic Spray Coating™ directly into water-based systems, such as our Adam's Detail Spray! This added functionality allows Graphene Detail Spray™ to universally extend the life of any of our waxes, sealants and even coatings or be utilized as its own form of stand-alone protection. 
Unlike Adam's CS3, Graphene Detail Spray™ is designed to work best on a clean, freshly washed surface and is not intended to act as a type of waterless wash.
Enhance Gloss, Slickness & Depth of Color
Generates a Highly Hydrophobic Surface
Extends the Protection of Waxes, Sealants & Coatings
Easy, Streak Free Finish – Safe on All Surfaces
Shake Well Before Use - Color Separation Is Normal
Pink Passionfruit Fragrance
Instructions for General Use:

Spray a fine mist onto one panel at a time or directly into a premium microfiber towel.
Wipe with a premium towel such as any of Adam's Microfiber towels.
Flip towel over to a fresh side and wipe again for a streak free shine.
Repeat on remainder of exterior of vehicle.
 For Use When Washing as Drying Aid:
After vehicle has been rinsed and still dripping wet, mist each panel, glass and plastics.
Use a clean Adam's Great White Drying Towel to dry vehicle completely.
For Use with Adam's Visco Clay Bar:
On a clean vehicle, spray a fine mist onto one panel at a time, including glass.
Stretch Adam's Visco Clay Bar to fit over Geoimpression Tool or use by hand.
Using light-to-moderate pressure, rub clay over surface until surface feels smooth.
Periodically fold clay to a new, clean surface once thoroughly contaminated. Repeat for all exterior panels and glass.