Adam's Glass Cleaner 16oz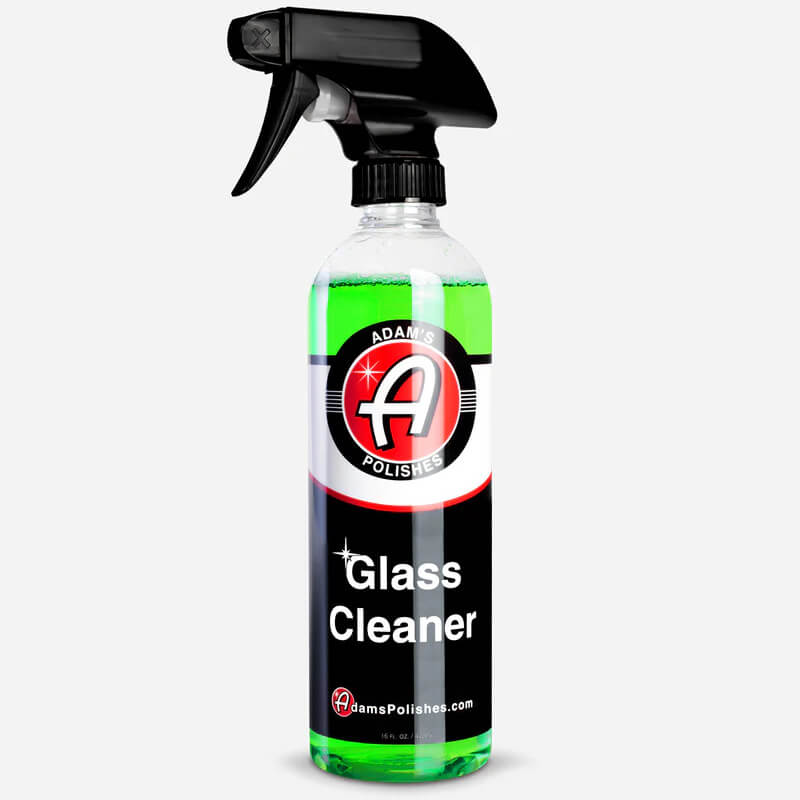 Adam's Glass Cleaner 16oz
Adam's New & Improved Formula Glass Cleaner takes advantage of new breakthroughs in in polymer technology to create a cleaner that contains no harmful or harsh chemicals, cleanse effortlessly even in unforgiving conditions, and features optical clarifiers that help improve clarity and visibility.  The added bonus of a new UV stable formula and scent mean the experience of using our Glass Cleaner will be just as great as the results it produces.
The New Formula is still safe for factory and aftermarket tinted windows and works great on both the inside or outside of your glass. So use Adam's Glass Cleaner to remove those bug splats from the front glass, or fingerprints and haze from the inside - either way the new and improved formula will leave your glass clean and streak free.
Plus it works great on navigation screens, flat screen televisions, smartphones, sunglasses and all the glass around your home as well! Use with and Adam's Microfiber Glass Cleaning towel for effortless, streak free performance on shower doors, bathroom mirrors, and your home windows. The eco-friendly formula is safe around pets and kids with no harmful additives that are bad for the environment or your family.