Adam's Enzymatic Cleaner 16oz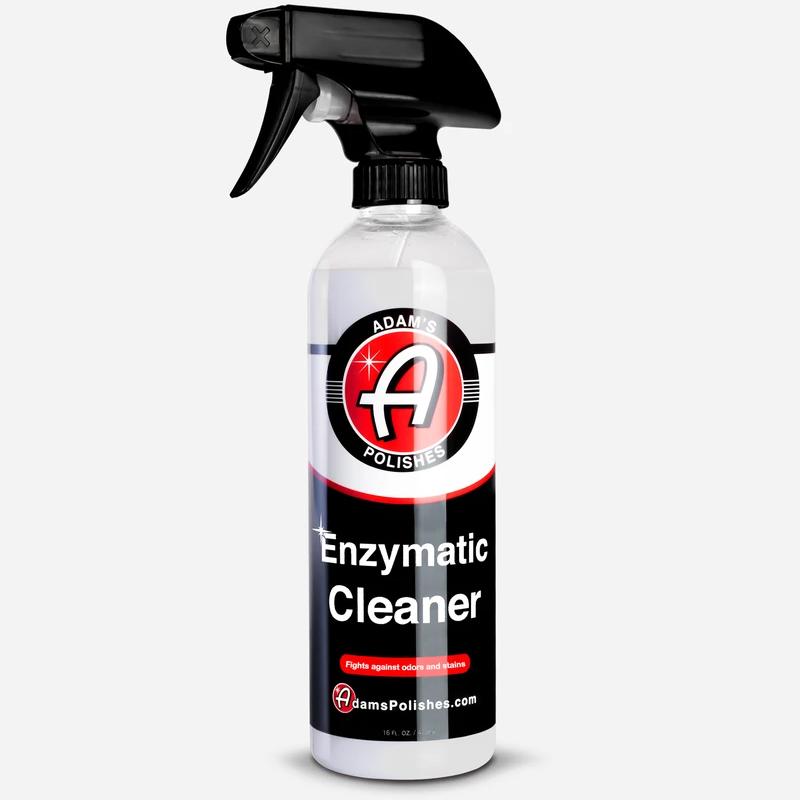 Adam's Enzymatic Cleaner 16oz
Adam's Enzymatic Cleaner is fully-loaded with a synergistic blend of bacterial enzymes that naturally break down and eliminate stains and odors caused by bio-based contaminants! This non-toxic, fully biodegradable formulation should be your go-to for cleaning carpet and upholstery found within your home or vehicle from problems like grease, oils, urine, feces, blood, wine, coffee, vomit, and other absolutely horrible spills or accidents. 
Contains 400 Billion Bacterial Enzymes Per Gallon
Helps Eliminate Stains & Odors from Extreme Bio-Based Messes
Water-Based, Non-Toxic
Fully Biodegradable
Neutral, Fresh Scent
Safe On All Surfaces
Adam's Enzymatic Cleaner is extremely concentrated and contains over 400 BILLION organisms per gallon! As such, it's important to keep this formula stored between 45 – 105°F (7 – 40°C) to keep a pH range of 6-9 to avoid disturbing the helpful bacterial organisms.

Instructions for General Use:

Spray or soak area to be cleaned where bio-based spill or accident happened ensure coverage of the full area and perimeter.

Allow 10-30 minutes dwell time and then blot out using a high-quality microfiber towel such as Adam's Single Soft Microfiber Towel.

In extreme cases, use for multiple applications and cover treated area with a utility towel, such as Adam's Edgeless Utility Towel, to allow for slower evaporation and permit to sit overnight and clean as above next day for particularly stubborn stains and odors.