3D Acid Mag Wire Wheel Cleaner 128oz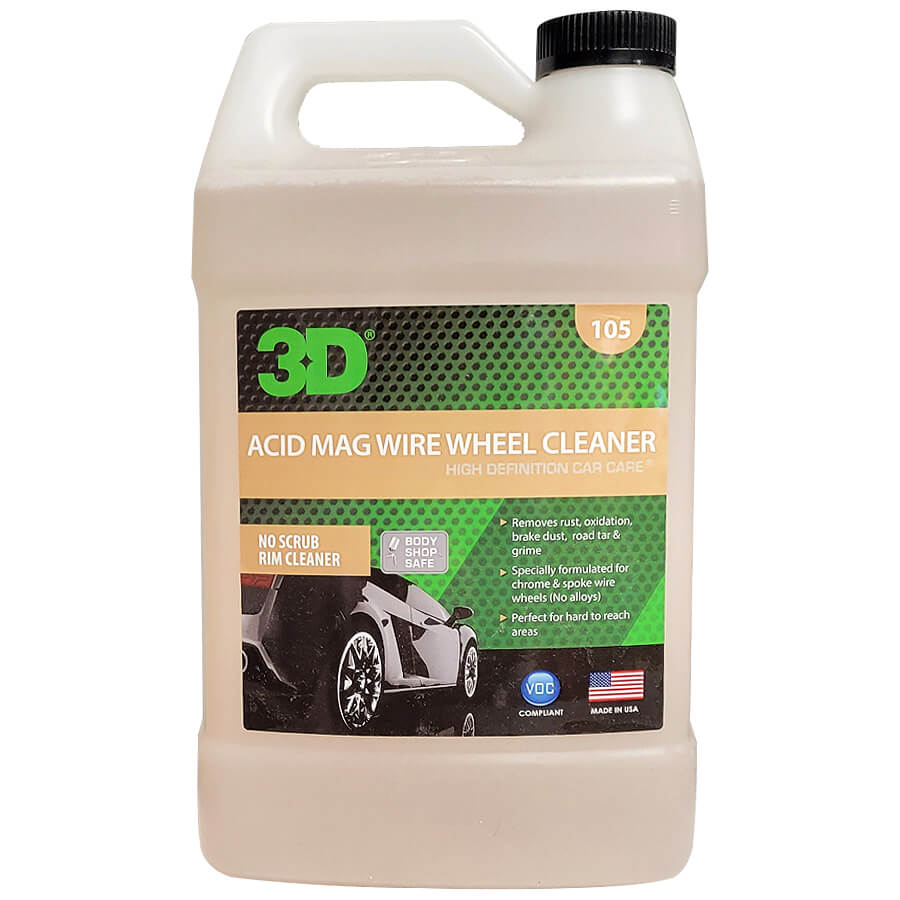 3D Acid Mag Wire Wheel Cleaner 128oz
Acid Wheel Cleaner - for chrome and spoke wire wheels.  Removes rust, oxidation, brake dust, road tar and grime.
Specially formulated for chrome and spoke wire wheels (not alloys, not recommended for plastic or painted surfaces.
Directions:
DILUTE AND TEST SURFACES BEFORE USE - Spray on rims and allow to react for up to 30 seconds.  Rinse thoroughly.  For Heavy duty, dilute 1:1 with water.  For medium duty, dilute 1:4.  For light duty, dilute 1:10.  This product may not be compatible with some surfaces.  Avoid inhaling, use gloves and protective eye gear.