Dr. Beasley's Carnauba Wax 12oz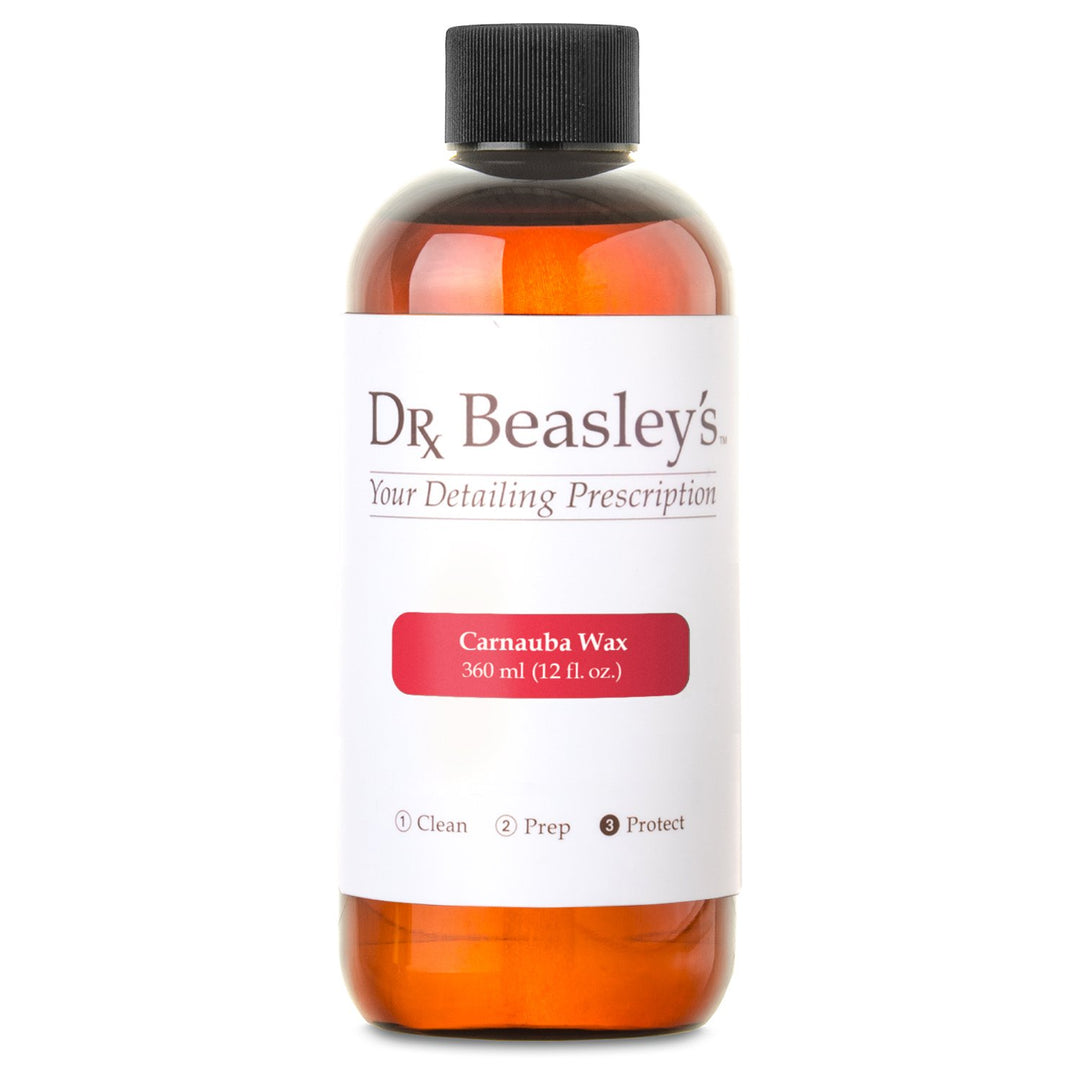 Dr. Beasley's Carnauba Wax 12oz
Dr. Beasley's Carnauba Wax is wax/coating hybrid that coats your vehicle's surface to protect against contaminants and helps retain its natural gloss and color. This liquified paste wax is formulated to spread easily and dry quickly, providing your car with an irresistible shine and a layer of protection.

Produces a deep gloss
Protects against environmental contaminants
Simple application


Why Carnauba Wax?

You know what Carnauba Wax is. But what makes Dr. Beasley's different?

Goes On Easy

Traditional carnauba wax comes in a paste-like form that doesn't necessarily lend itself to easy application. Realizing this, we formulated our Carnauba Wax with a semi-liquid consistency so you can spread the product across your paint with no resistance. And with a short 2-minute haze time, you'll be moving onto the next panel just like that. It's waxing made simple!

Protects Longer

Most carnauba waxes will protect your paint from contaminants for a few weeks, maybe a month tops. Dr. Beasley's Carnauba Wax outlasts traditional waxes with 3-4 months of protection, thanks in part to its hybrid sealant formulation. Using this newer technology, our Carnauba Wax is able to withstand the elements for longer, keeping you from having to re-apply every month.

A Classic Gloss

Carnauba Wax gets its legendary reputation from the glowing warm shine it imparts on paintwork. Dr. Beasley's Carnauba Wax does the same, and then some. Whether you're applying it to bare paint or topping a ceramic coating, our Carnauba Wax will give you a gloss your grandfather could have only dreamed of.

How Does It Work?

Once hazed and buffed on a clean paint surface, Carnauba Wax solidifies into a protective layer that helps prevent contaminants from taking hold while imparting a striking gloss.

DIRECTIONS
Carnauba Wax should not be applied to contaminated surfaces. Thoroughly clean and dry the paint surface before applying for best results.
1. Pour Carnauba Wax onto a clean wax applicator or microfiber towel.
2. Spread wax evenly across a small surface area using a circular motion.
3. Let Carnauba Wax dry for 1-2 minutes until it hazes.
4. After hazing occurs wipe the wax off with a microfiber towel.
5. Hand polish the car's freshly waxed surface to a glossy finish, turning the towel frequently.
Before applying, test a small amount in an inconspicuous place to check compatibility with surface.