Adam's Foam Cannon (pressure washer 1/4 QC connector)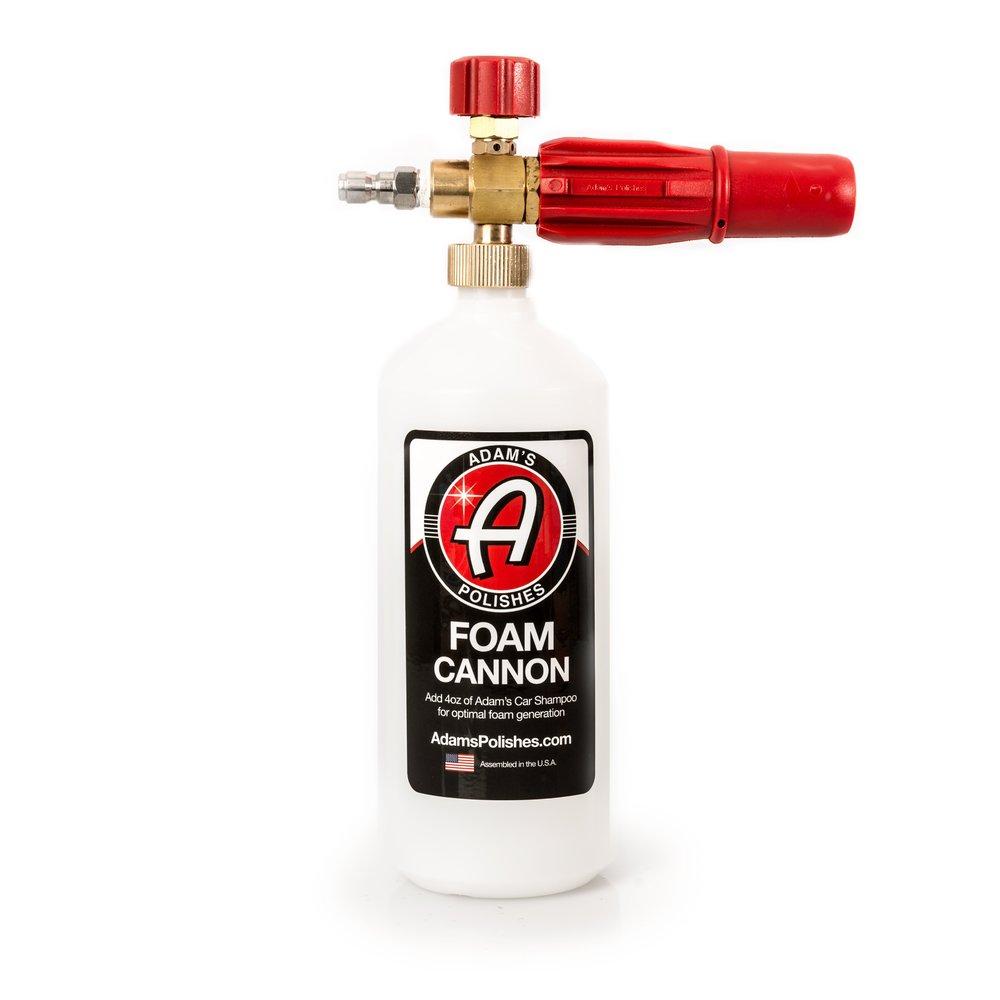 Adam's Foam Cannon (pressure washer 1/4 QC connector)
Adam's Foam Cannon creates a super foaming soap by mixing high pressure water flow from your pressure washer with soap and air. 
Items Included:
(1) Foam Cannon with red adjustable nozzle with air intake valve and 1/4-inch adapter.
(1) Hose Tube (to reach the bottom of the bottle)
(1) Bottle: The bottle holds 1 liter (33.814 ounces)
How It Works:
High Pressure water moves through the spray gun of a pressure washer (not included) and is mixed with the soap mixture from the bottle which then proceeds through the strainer. The soap mixture is agitated by the strainer to create an unbelievably thick, or fine (if desired) foam. The adjustable air intake valve controls the amount of soap mixture that is drawn from the bottle. With the powerful Foam Cannon's adjustable nozzle you can adjust the spray pattern from a jet stream to a wide fan patter. We recommend using 4oz of Adam's Car Wash Shampoo for optimal foam.
More Important Info:
1. Use with a pressure washer (not included) with a minimum of 1.3 GPM flow and 870 PSI for proper operation.
2. It's always best to add water to the bottle first. Then you can add 3-5 ounces of Adam's Car Wash Shampoo
Min-Max Pressure: 870-3190 PSI
Min-Max Flow: 1.3-5.3 GPM
Max Temperature: 140 Degrees F